About Me
I always tell people that it was harder to come out as loving accounting than it was to come out to my friends and family, and it's true.  As a person who identifies and surrounds myself with the progressive community, it was strange to announce I wanted to open an accounting practice.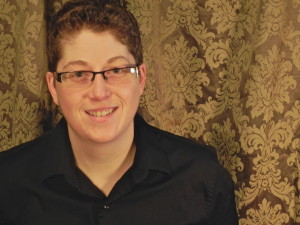 People are scared of money. They think caring about money makes them greedy or bad. But it doesn't. Our goal is to help people achieve their selfless goals like saving for their child's education or managing a non-profit.
I began my professional accounting career at Christensen Consulting, LLC where I specialized in tax preparation for registered domestic partners and same-sex married couples. I was so passionate about spreading good information about a confusing topic that I became a blogger. You can read my articles at Financial Queeries.
As professional and as volunteer working with local non-profits and political campaigns, I have served as Treasurer on the Board of Directors of Budd Bay Rugby Football Club, Capital City Pride and Stonewall Youth.
Prior to beginning my accounting career I was a professional Texas Hold 'Em poker dealer and still enjoy playing when I can find the time. Don't worry, I don't gamble when it comes to accounting.
About Our Services
Our perspective and experience is unique in that we have worked in and for traditional businesses as well as non-profits. We are well versed in state and federal compliance, campaign compliance, accounting standards and operational needs.
When working with non-profits we strive to bridge the gap between administrative/compliance and operational/service needs.
We work to develop integrative systems that improve efficiency and enable greater capacity for an organization to accomplish its mission.
We are easily accessible to answer questions.We do provide in-person meetings, but are also available to assist via e-mail, fax and phone, which saves our clients time and money (you don't have to travel and/or set up appointments with us).
We take pride in friendly and personable service. If you are our client, we actually care about you. If you don't want to be cared about by us, you can't be our client.